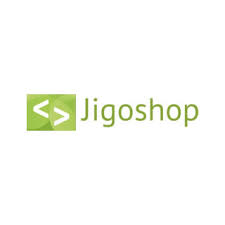 This plugin integrates the Affiliates with Jigoshop.
The Affiliates Jigoshop Light integration plugin creates referrals automatically for your affiliates when sales are made.
Requirements
▪  Affiliates 
▪  Affiliates Jigoshop Integration Light 
▪  Jigoshop 
Install these, set up your shop, decide how much you want to pay your affiliates and start selling.
When a sale is made through Jigoshop, a referral is recorded for the affiliate that referred the sale.
Installation
To install and activate the plugin go to Affiliates > Settings > Integrations.

Setup
To set the amount that affiliates earn on each sale, go to Affiliates > Jigoshop Integration Light and set the rate there.
Example: If you want to give an affiliate 10% of each net total sales amount, set the rate to 0.1.
If you need more features, you might be interested in the advance version Affiliates Pro which provides additional integration options.