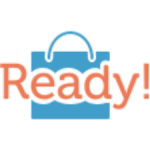 Support for this integration has been dropped and we recommend to use any of the other supported e-commerce systems through Affiliates Pro and Affiliates Enterprise.
This plugin integrates Affiliates with Ready! Ecommerce.
The Affiliates Ready! Ecommerce Light integration plugin creates referrals automatically for your affiliates when sales are made.
Requirements
▪  Ready! Ecommerce
▪  Affiliates
▪  Affiliates Ready! Ecommerce Integration Light 
Install these, set up your shop, decide how much you want to pay your affiliates and start selling.
When a sale is made through Ready! Ecommerce, a referral is recorded for the affiliate that referred the sale.
Installation
To install and activate the plugin go to Affiliates > Settings > Integrations.

Setup
To set the referral rate for your affiliates go to Affiliates > Ready! Light and set the rate there.
Example: If you want to give an affiliate 10% of each net total sales amount, set the rate to 0.1.
Referral Status
The referral status will be depending on the order status at the time when the order is placed. When the order payment is pending, the referral will be pending. If the order is already paid, the referral will be accepted.
If you need more features, you might be interested in the advance version Affiliates Pro which provides additional integration options.