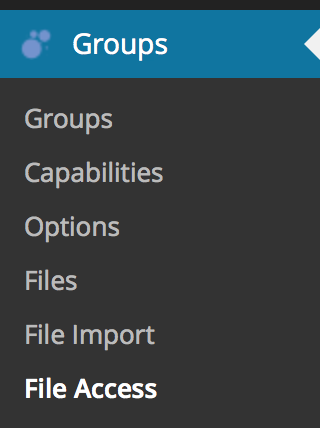 1) Make sure that you have followed the installation instructions.
2) If needed adjust the settings Groups > File Access page.
3) If your setup is adequate, you can manage files controlled by the plugin on the Groups > Files page.
4) Use the shortcodes provided by the plugin to embed download links for group members on your pages or posts.
 Groups File Access is recommended to be run in a *nix environment on the Apache HTTP Server. Other setups are possible, but may require additional manual configuration.