The group membership of users can be managed directly from the WordPress Dashboard through the Users menu.
Users can be assigned to any group and they inherit the capabilities of the groups they belong to.
All users are automatically added to the Registered group. This provides a convenient way to open up content to registered users only, without the need to create any specific additional groups.
Individual actions
You can add the user to one or more groups and you can also remove the user from groups here.
1) Make sure that the User profiles option is enabled so that the groups the user belongs to are shown on the user profile page;
2) Select the user you want to Edit;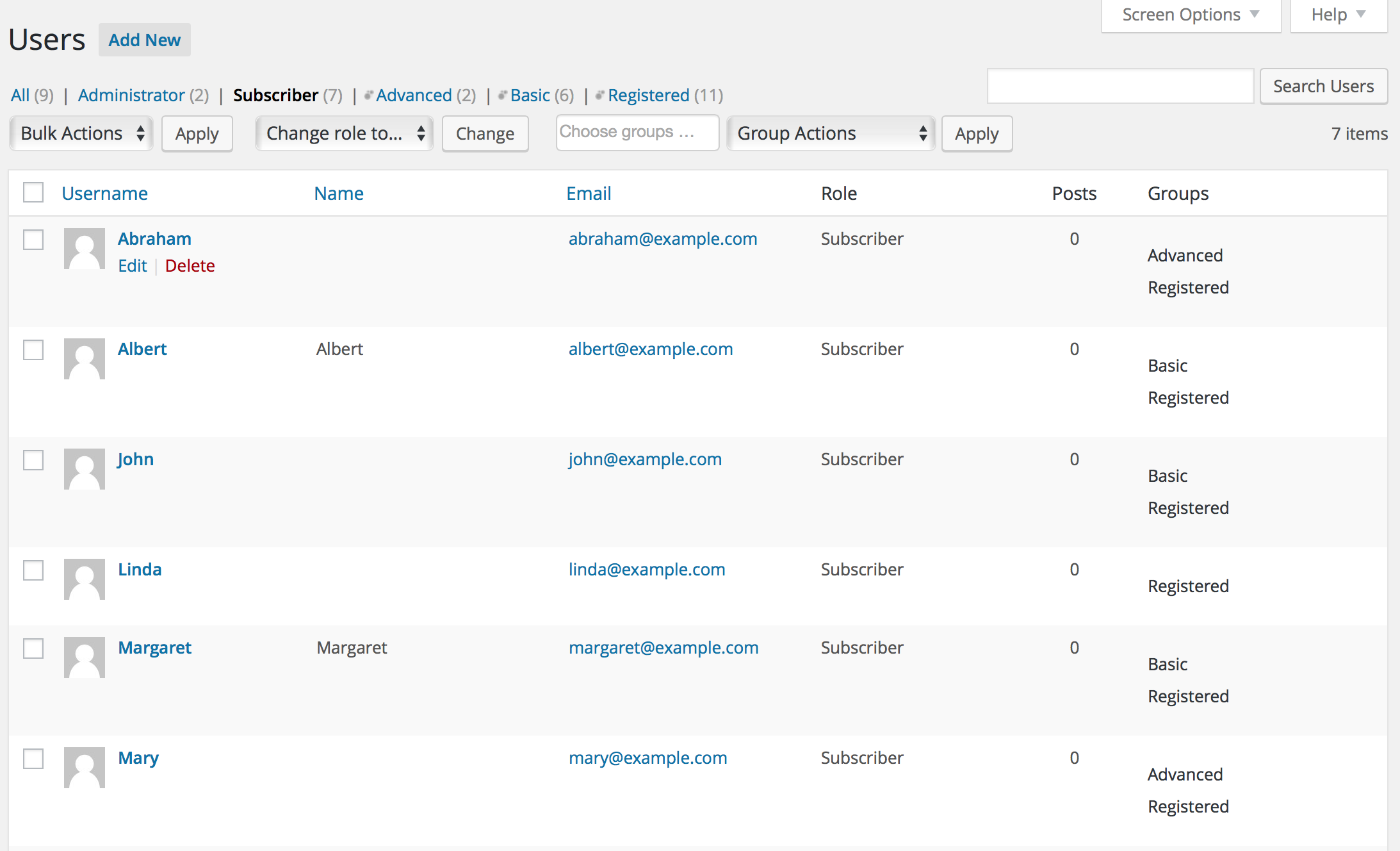 3) Add or Remove the desired Groups and hit the Update User button.

Bulk actions
You can add multiple users to one or more groups here and also remove them.
For a quicker and convenient way to display only members of a certain group, a set of links that restricts the users displayed by group is available on top of the Users table.

A new group-actions block is available in the Users section of your WordPress dashboard. The Group Actions are applied to the users that are selected in the table below.

Group actions include the option to add one or more users to one or more groups and to remove these users from one or more groups. The groups to which users should be added (or removed from) must be chosen in the field that indicates Choose groups … .

Example:
Let's assume that you want to include two users (Susan and Margaret) in the existing group named Basic.
Select the users you want to include.
Select the Group Actions you want to apply.
Input or select the name of the desired group in the field Choose groups … and hit Apply.

Now the desired users (Susan and Margaret) have been assigned to the selected group (Basic).