Real-time Charts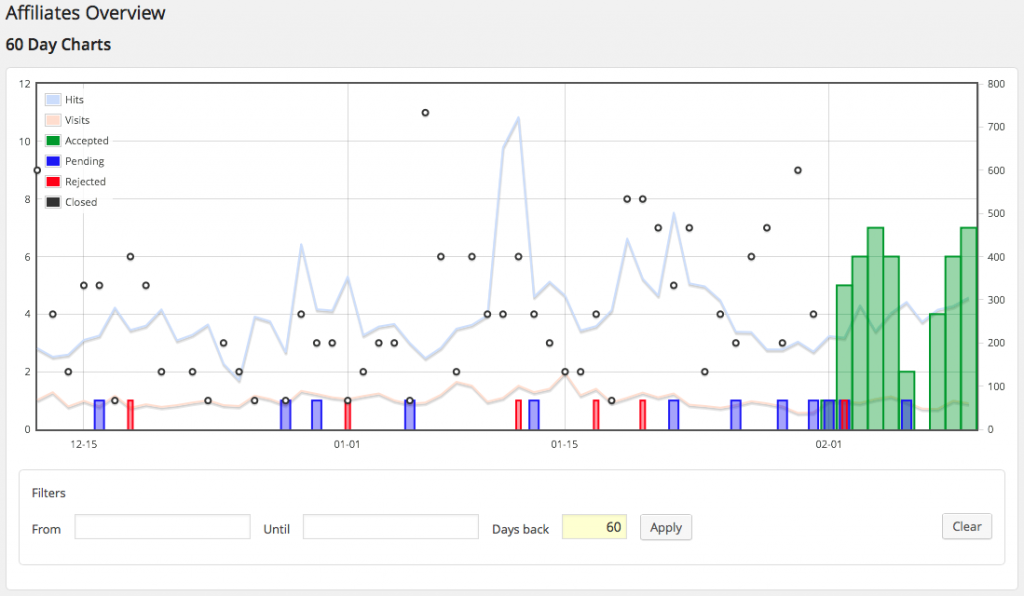 The Affiliates Overview features statistical data and charts that represent referrals, individual visits and overall hits on affiliate links for a given date range.
The default with no date range given shows data for the last 14 days.
Data for larger intervals can be shown by indicating the desired number of days in the Days back field provided for that purpose.
A date range can be given to show data for specific intervals by indicating the start and end of the desired interval using the From and Until fields.
Summarized Real-time Statistics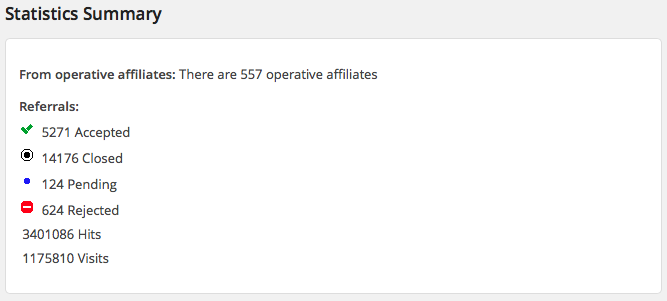 Overall performance is shown in the Statistical Summary section, including:
All accepted referrals – referrals that have been granted and with commissions not yet paid to affiliates.
All closed referrals – representing referrals that have been paid to affiliates.
All pending referrals.
All rejected referrals.
The number of total hits on affiliate links.
The number of individual daily visits to affiliate links.