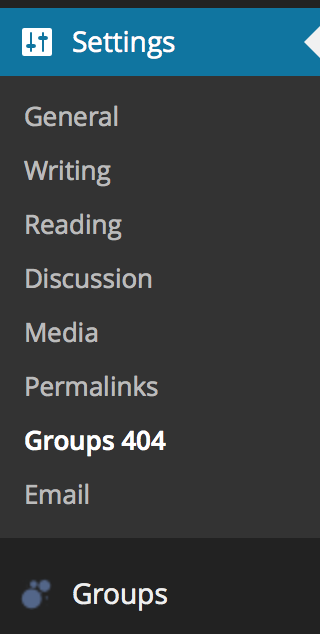 When visiting a page protected by Groups that you're not allowed to access, you get a 404 error message, for example, "Error Page" or  "Not found".
This extension allows to redirect from the 404 error page to a specific page or to the WordPress login.
Please follow the plugin installation instructions.
To adjust the redirection options go to  Settings > Groups 404
Download
Download this extension here.
Requirements
The plugin is an extension to and requires Groups.