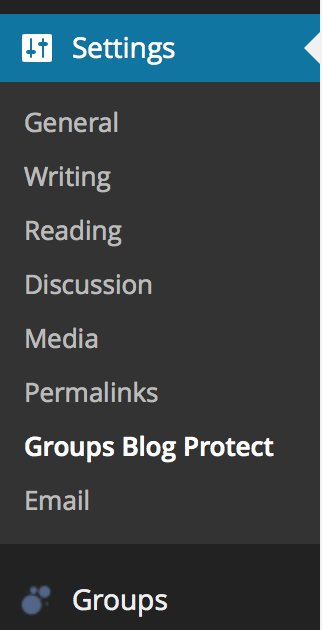 This plugin allows to redirect visitors to a blog who do not belong to the blog's Registered group.
If a visitor comes to the site, will be prompted to login.
After login and if the user is not a member of the Registered group, will be redirected accordingly based on the chosen option under Settings > Groups Blog Protect.
Note that the current version does not allow to specify a particular group – at least in that sense, the status of the plugin can be considered somewhat experimental.