You can protect certain widgets or complete sidebars using Groups and Widgets Control Pro. This premium extension allows you to show or hide widgets based on a user's group membership.
For example, you could show a widget only to registered users …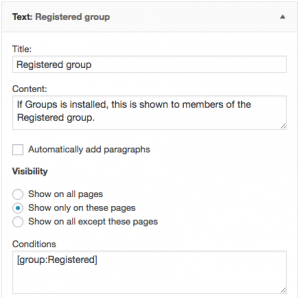 … or you could show another widget only to users who belong to the Premium or to the Gold group.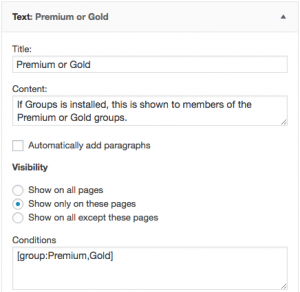 You can find more details in this extension's documentation and read more about how it can be used to protect widgets and sidebars by roles, groups and authors.