The banner management section is a feature of the Affiliates Pro.
From your WordPress dashboard, go to Affiliates > Banners. Here you upload images that can be used as banners by affiliates. Existing images, even those located at external URLs, can also be used. A shortcode is used to display the banners and show affiliates the HTML code that they can use to embed the banners and affiliate link on their websites.
Adding Banners
To add a new banner, go to Affiliates > Banners and click New Banner.

There are two ways to set an image for the banner: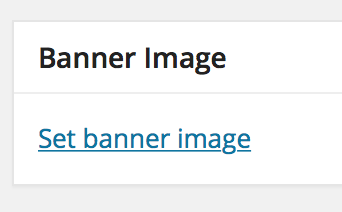 1) Uploading an image. If you upload an image, you don't need to specify the URL nor the image width or height. Click the Set banner image link and select the file you want to Publish. Determine its title and other attributes directly for the image attachment using the Banner Image facilities.
2) Specifying an image URL. If you specify the URL, publish or update the banner, the width and height attributes are determined automatically based on the real size of the image. The image must exist at the specified URL and if it does, a thumbnail version of it is displayed. Then press the Publish button.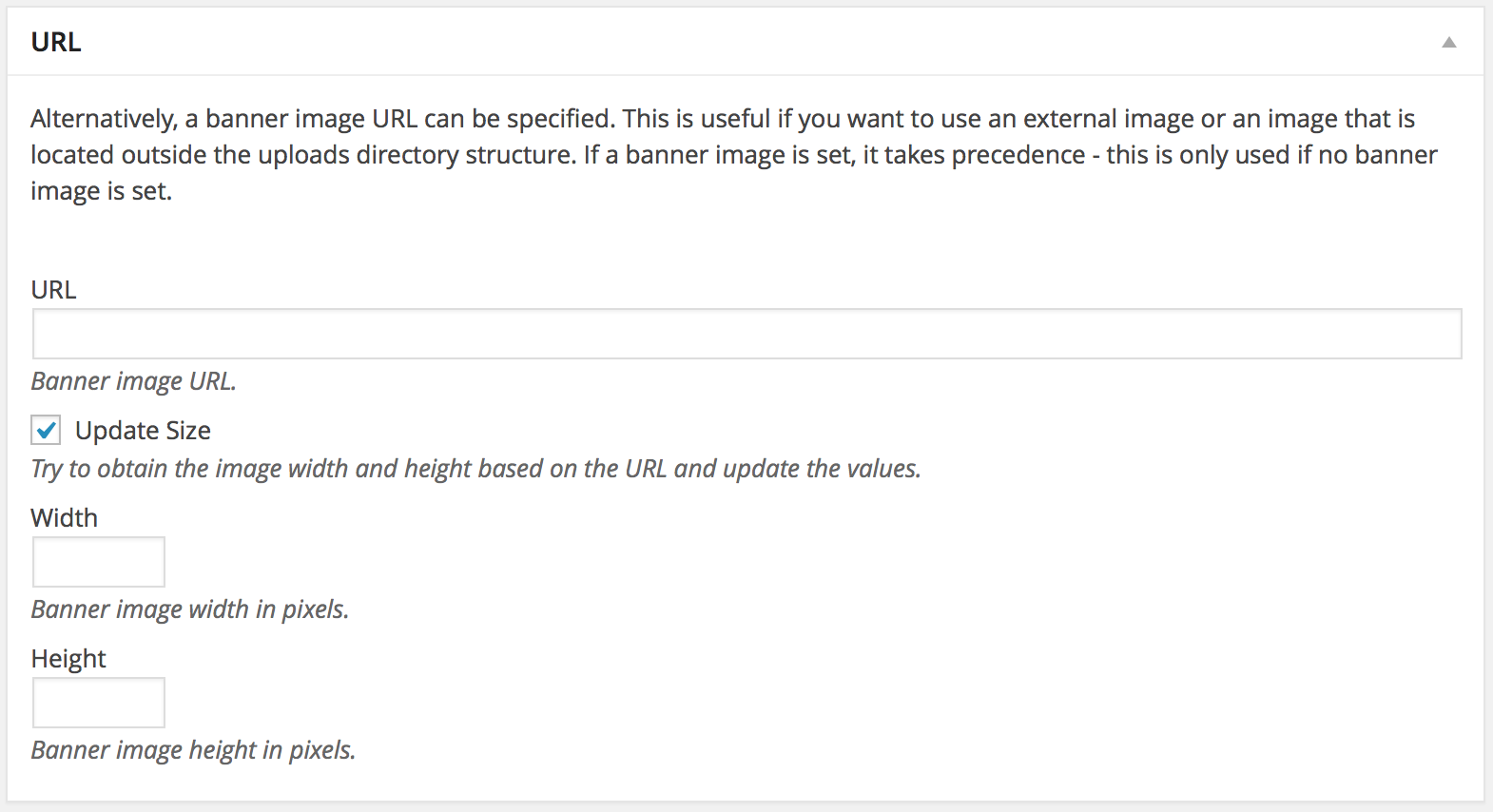 The Banner reference helps to identify the banner in the listing and is used as the alt attribute of the image when specified by URL.

Displaying Banners
The [affiliates_banner] shortcode is used to display one or more banners and the corresponding HTML code to embed them.
If you generate a new page from Affiliates Pro, the affiliate area already contains the banners shortcode.
If you've upgraded from the free Affiliates plugin, you must include the shortcode manually. You can also generate a new affiliates area but this is not a recommended option if you have customised the old affiliate area previously.
You can place the shortcode on a page in this form to display all published banners:
[affiliates_banner]
If you want to display a single banner, use the id attribute.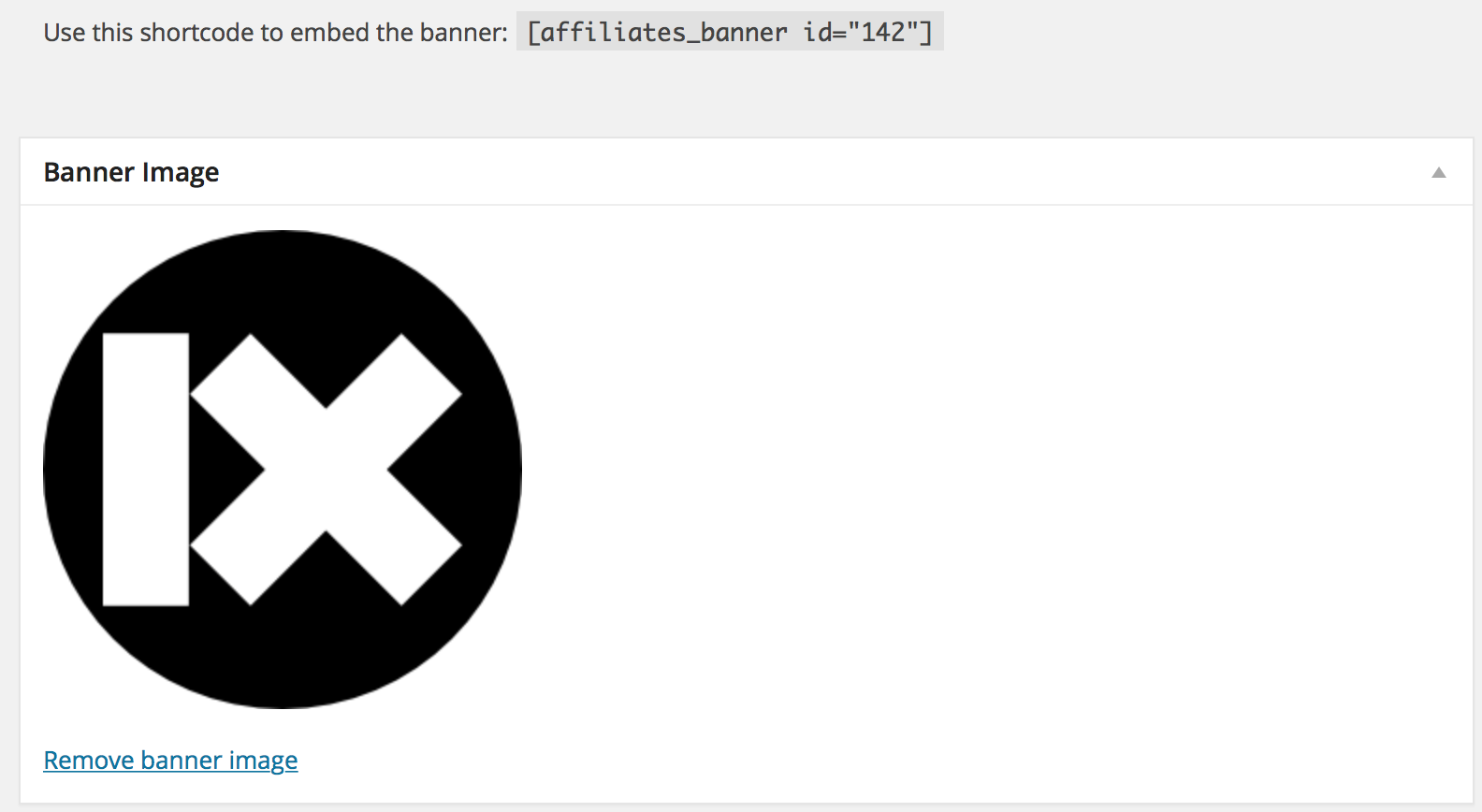 Visit the Affiliates > Banner section and copy the stroked displayed in the Shortcode column. The shortcode with the id is also displayed when you add a new banner or when you edit an existing one.
Here is an example for a banner whose id is : 142
[affiliates_banner id="142"]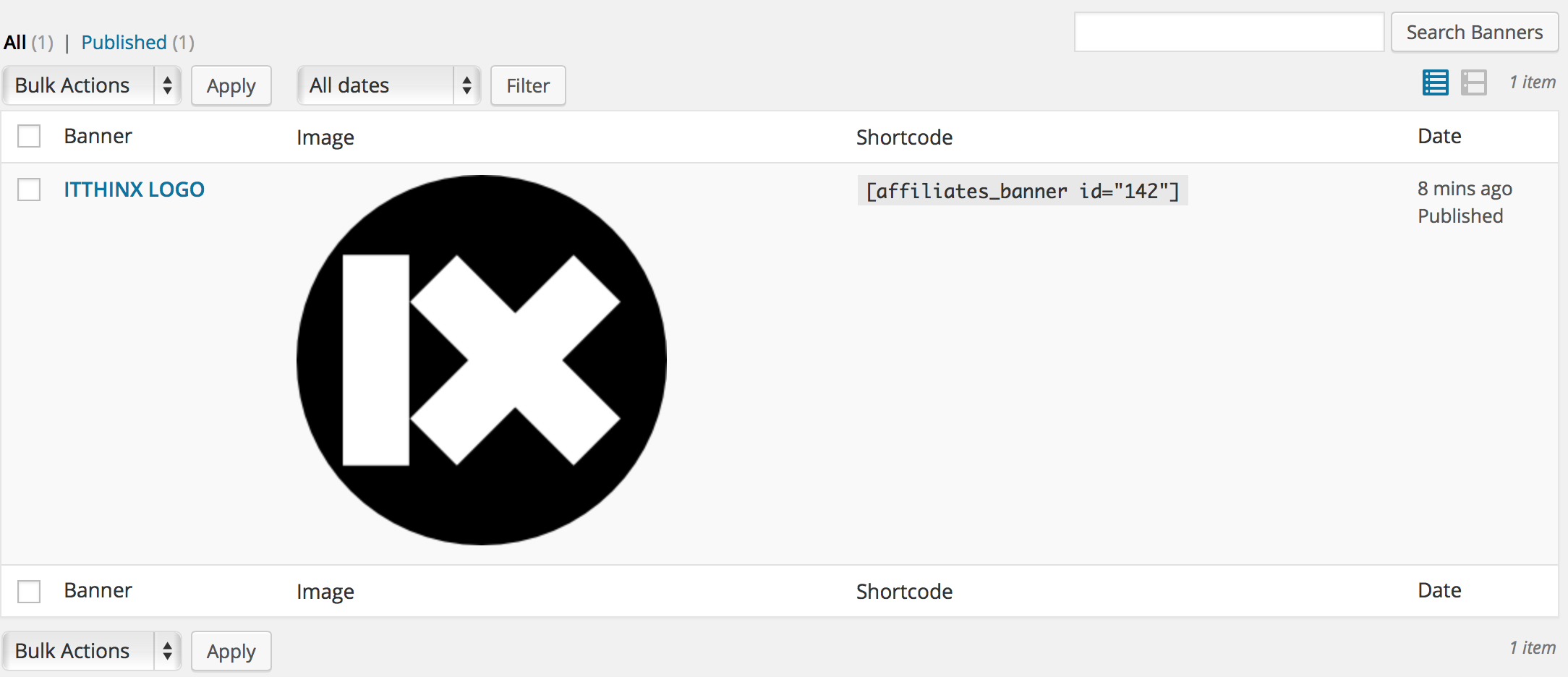 You can use the render attribute to show only the banner image or the HTML code: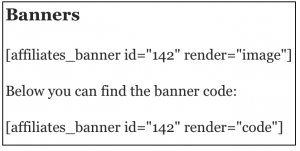 [affiliates_banner id="142" render="image"] 
[affiliates_banner id="142" render="code"]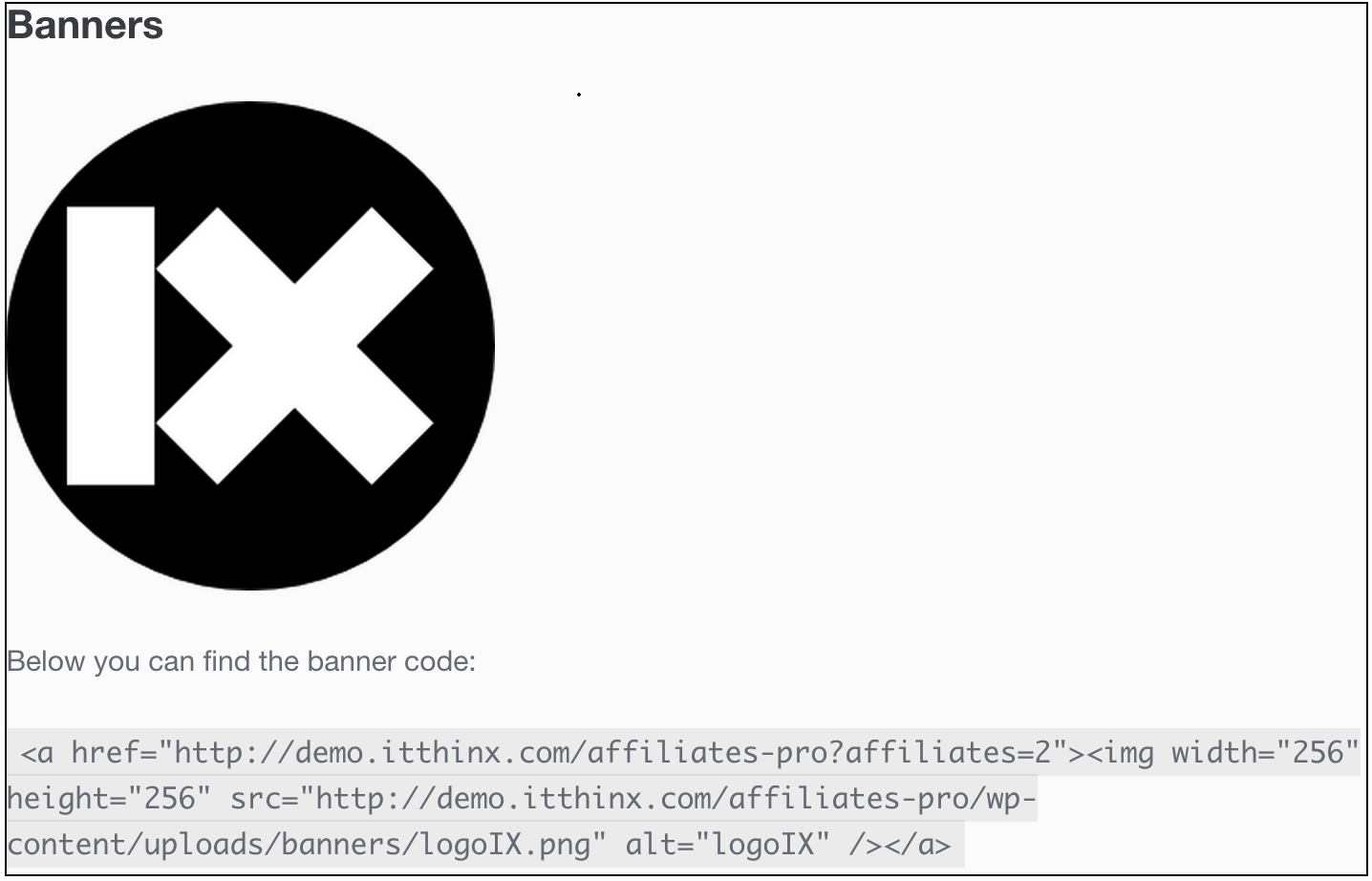 You can use the url attribute to link the banner image to a specific URL:
[affiliates_banner id="142" url="http://www.example.com/foobar/"]