The following pages give instructions about how to install and configure Affiliates Pro.
Back up your WordPress installation files and database.
(Optional) This step applies only if you have been using the free Affiliates plugin:
Go to Plugins and click on Deactivate to disable your current Affiliates plugin. Then click on Delete to remove it.
Important: Make sure that the Delete all plugin data on deactivation option of your Affiliates is not checked if you want to maintain your current settings and data.

3) Check that the affiliates-pro-x.y.z.zip folder was correctly downloaded (just for zip format). If you're using Safari and cannot get your zip file, access the General settings of the Preferences menu and untick the checkbox "Open safe files after downloading…"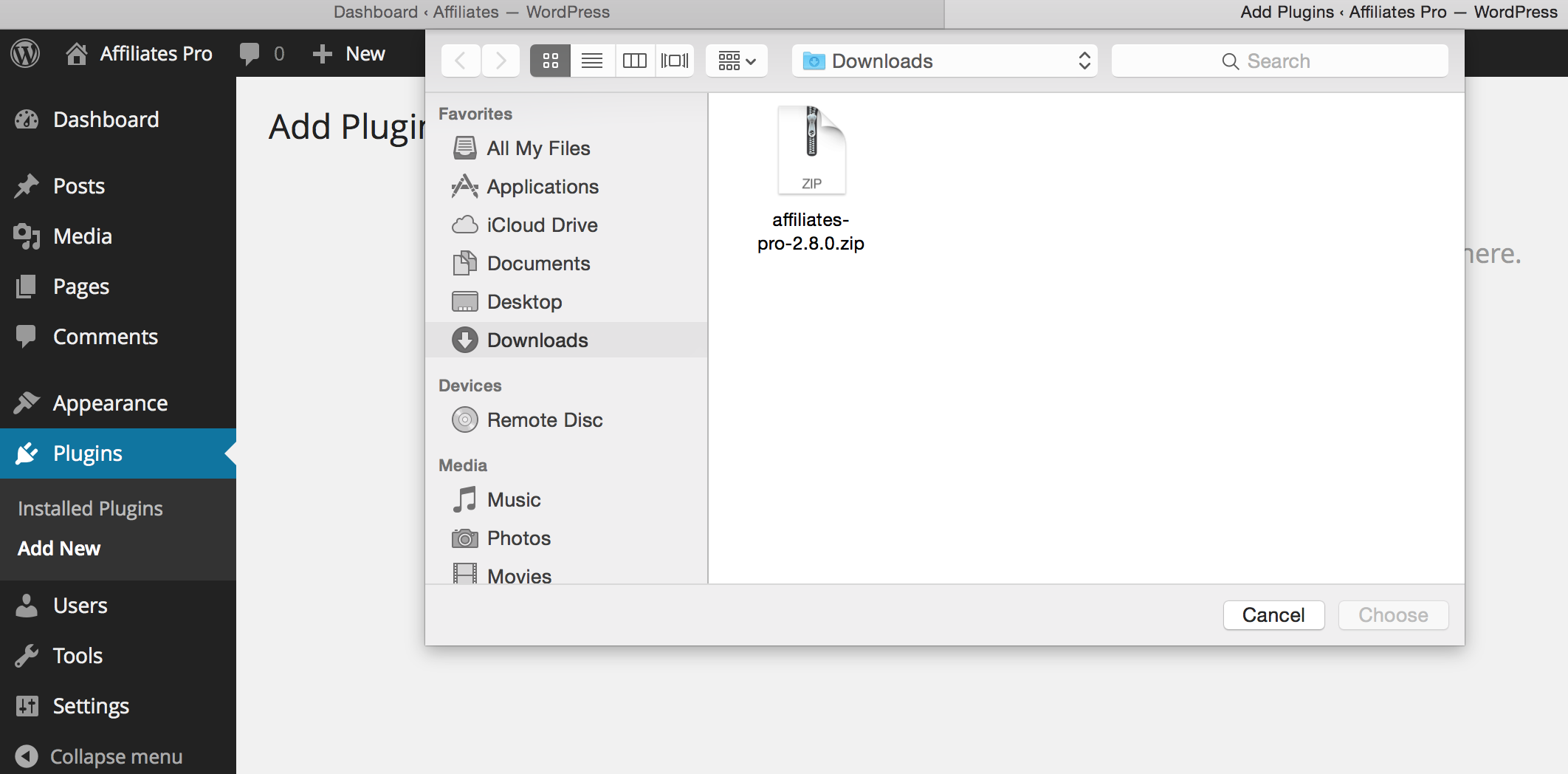 4) Select the ADD NEW option from the PLUGINS menu in WordPress and press the BROWSE button.
5) Select the downloaded file, press the INSTALL NOW button and accept the confirmation message.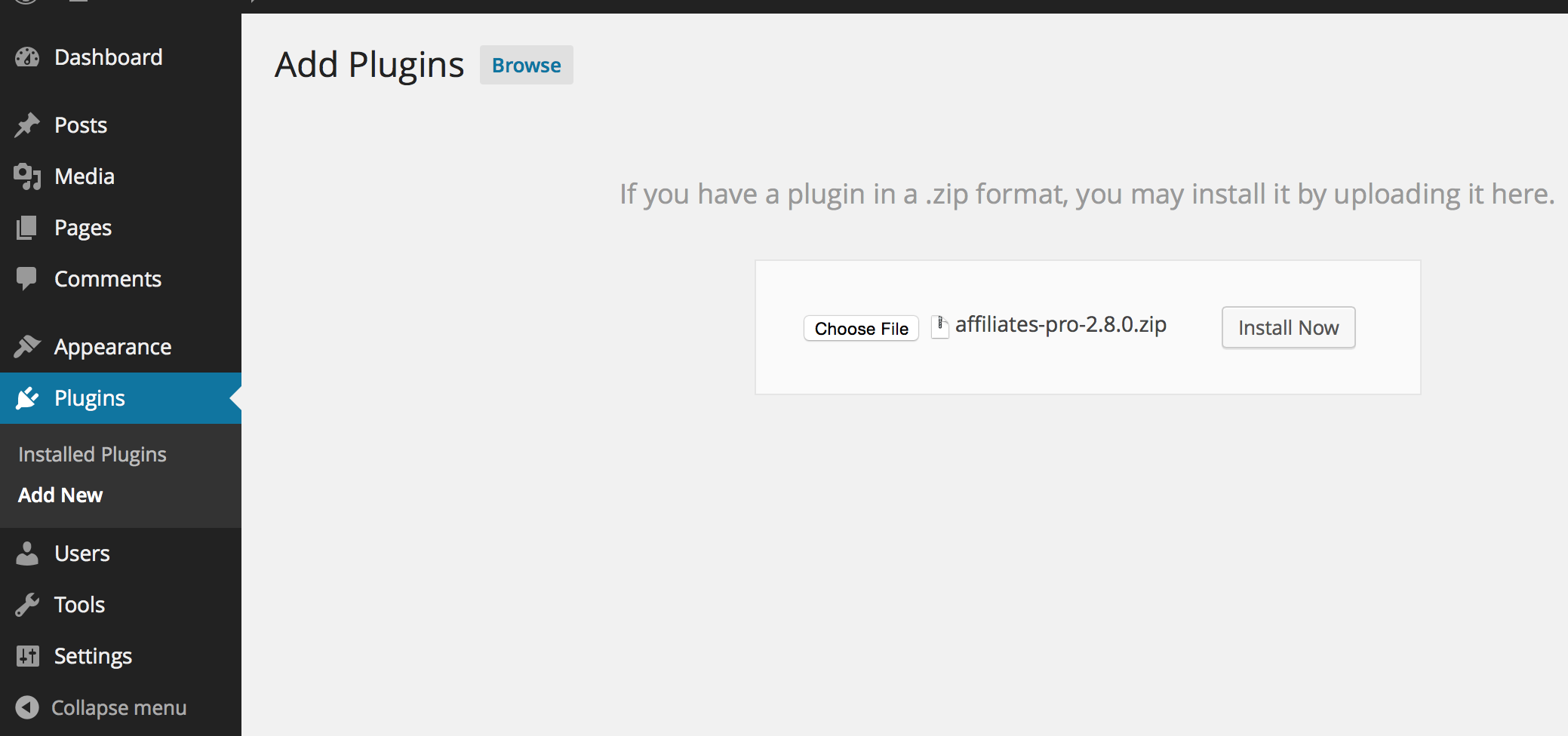 6) Activate Affiliates Pro from your WordPress Plugins menu (Access your Installed Plugins menu to check it's listed).

Updates
Itthinx Updates provides automatic updates for plugins by itthinx.