Stories make up a newsletter.
You can add the same story to one or more newsletters. This makes it a very flexible system, as it allows to share stories among zoned editions of the same newsletter where some of the stories appear in all, while other stories only appear in region- or group-specific newsletters.
You edit a story just as you edit a post in WordPress. In fact, stories are just a custom post type which is used to compose newsletters.
Remember that with Groups Newsletters, you write stories that are bundled in newsletters and handed out to subscribers using a campaign.
The beauty of this system is that you can have several editors writing newsletter stories independently. When the time comes, you can bundle them in a newsletter and let a campaign take care of distributing it to your readers.
Creating a Story
To create a new story, go to Newsletters > Stories > New Story and give the story its title and write content.
You can publish a story or just save it as a draft. When you publish it, it will appear in the Newsletters section if you have created a page for that. Nothing is going to be sent out by email to your subscribers yet, although the content may already be visible on the site.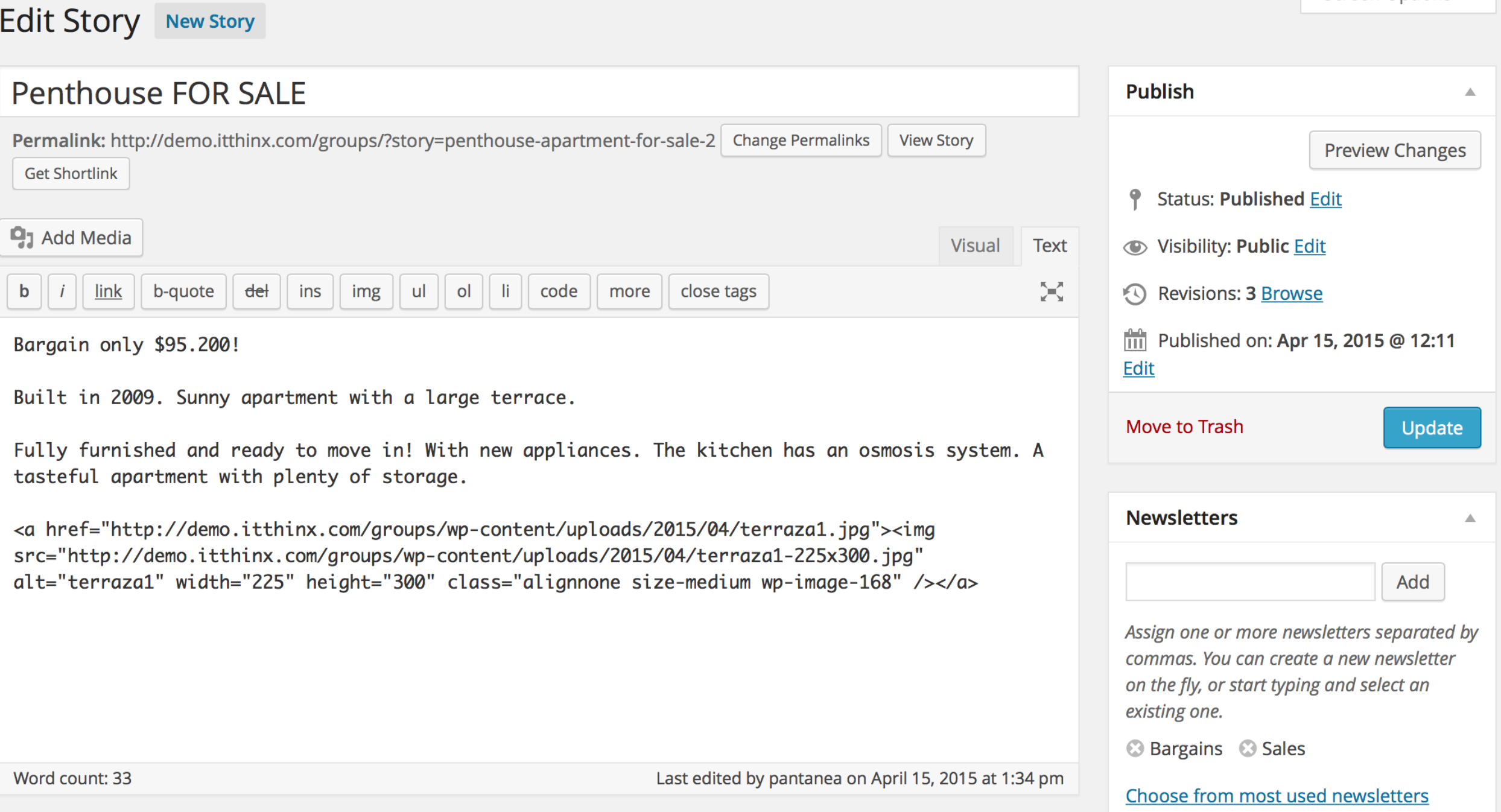 As explained above, you can add a story to more than one newsletter. This makes it possible to compose different newsletters that can share some stories. You might have some stories in just one newsletter, while you could want other stories appear in several newsletters.

In the above example two stories are published. Both are added to the Bargain newsletter. Penthouse FOR SALE was also added to the Sales newsletter and Apartment FOR RENT was also added to the Rentals newsletter.