Referrals are managed from the Affiliates > Referrals section.

Use filters in Affiliates > Referrals to narrow your referrals listing down to desired results.
To use filters, set the appropriate options under Filters and click Apply. The filter settings are persistent across sessions, so next time you access the referral management section, you will see the same filter settings and results. If you would like to reset your settings to show all results, click Clear.
Note that filters are applied on a per-user basis, different users use their own independent settings.
These filters are available:
Affiliate : Use this filter to display referrals for an affiliate by name.
Status : Use this filter to display only referrals with the chosen Status.
Search : Use this field to search among the recorded referrals, with an extra option to also search in referral descriptions.
From / Until : Restricts the results to the referrals which have been recorded within the given dates. One or both options can be used.
Expand details : Select this option to display referral data and description sections under each referral record. This option should be enabled if you choose to expand descriptions and data.
Expand descriptions : Select this option to display a short description of the referral.
Expand data : Select this option to display the data involved in a referral.
Include inoperative affiliates : Includes affiliates who are not currently valid, meaning their Until date is before the current date.
Adding referrals
To manually add referrals go to Referrals, press the ADD button and fill the required fields. This option is useful to register the referrals of an off-line user.
New referrals will adopt the status as determined in The default referral status.
Editing referrals
To edit an already recorded referral, press the edit button and modify the fields you prefer. After finishing press the Save button to store or cancel to return to the previous screen.
Deleting referrals
To delete an already recorded referral, press the delete button for the record you prefer to delete. Please note that after deleting a referral, it cannot be restored.
Closing referrals
To mark a referral as paid go to Affiliates > Referrals, locate the referral using appropriate filter settings if necessary, click the 

 symbol to edit the referral. Under Status, select Closed and save the change clicking the Save button.
This means that the referral amount has been paid to the affiliate, the affiliate can usually see this referral and it will be taken into account when presenting affiliates their paid total.
How to handle referral payments by totals is documented in Totals.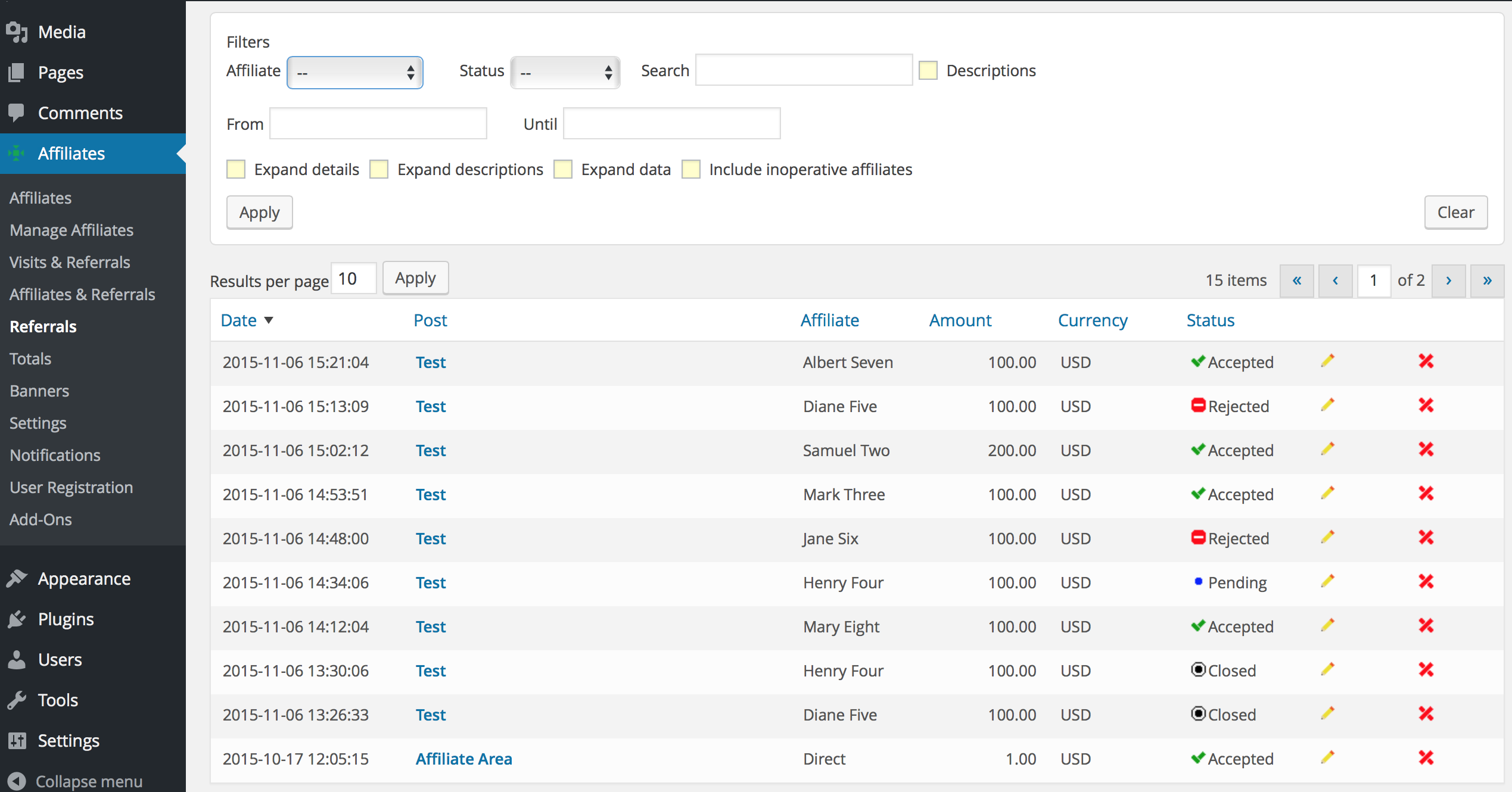 Exporting Referrals
You can easily export referrals data:
Use the Filters to select the affiliate's referrals you want to list down.
Click Export.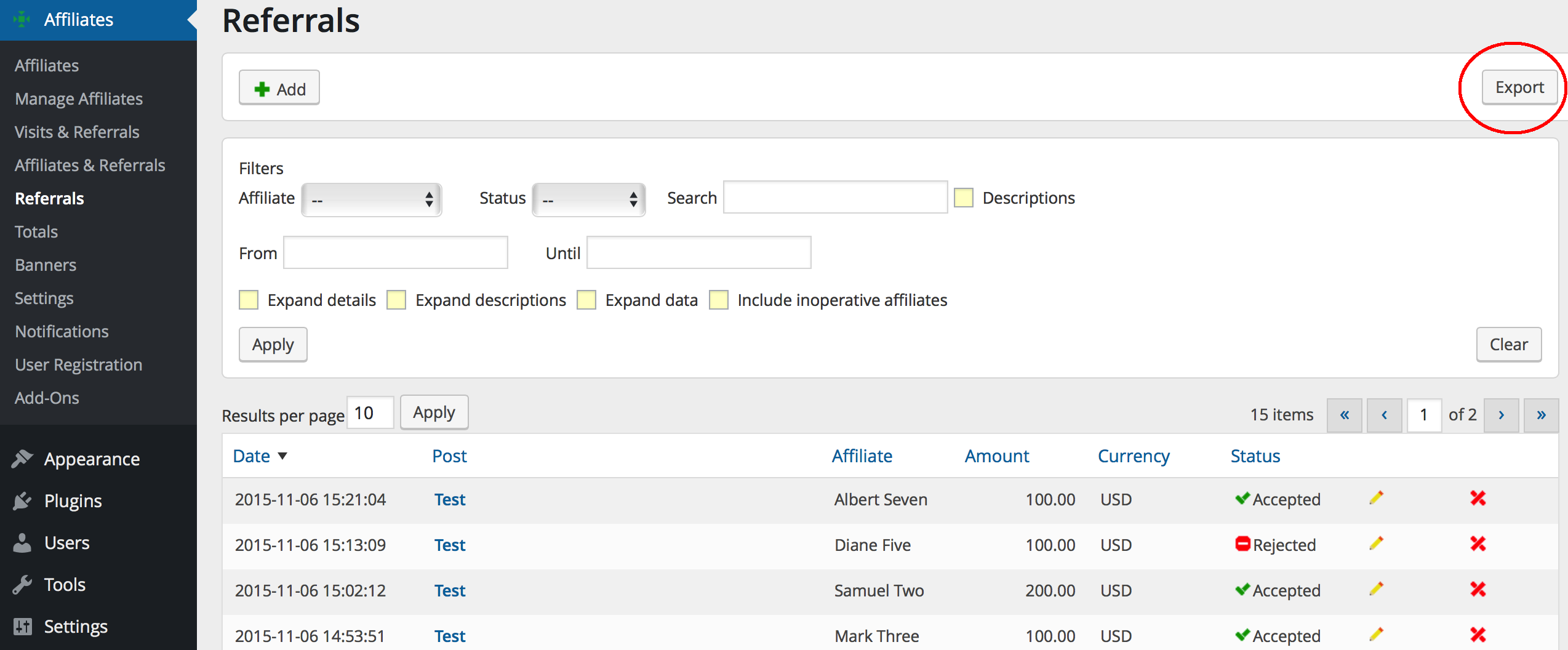 The file format is .tsv with values separated by tabs. You can open the file using your favorite spreadsheet: