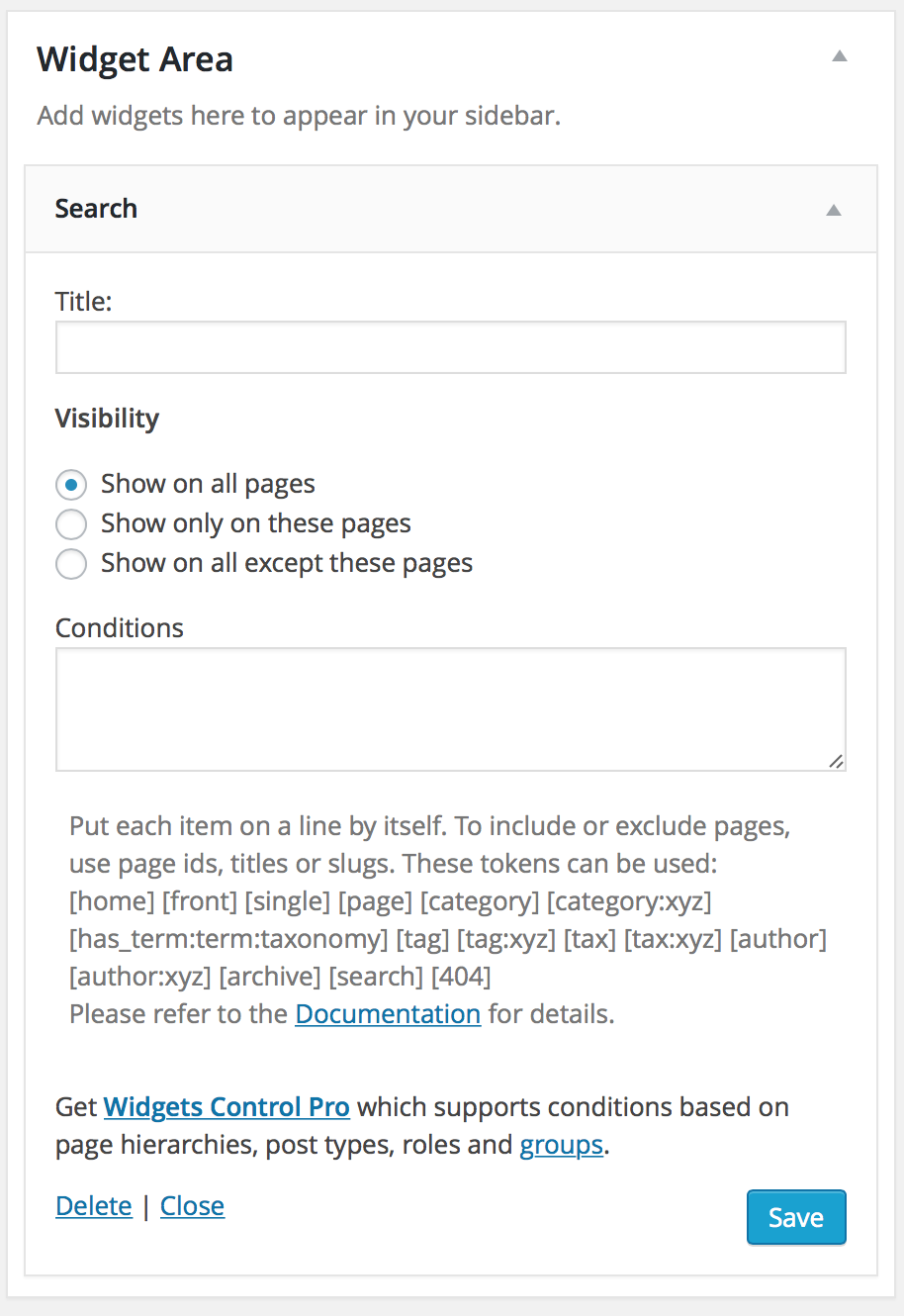 The Widgets Control plugin for WordPress is a widget toolbox that adds visibility management and helps to control where widgets are shown efficiently.
It allows to show widgets based on conditions and you can choose to show widgets only on certain pages or exclude widgets from being displayed.
Widgets Control provides additional visibility features for every widget.
Documentation
Widgets Control Pro provides advanced features.