An appropriate set of customizable reports is available, that provide summarized overviews, statistical affiliate link data, affiliate- and referral-centered views and referral management facilities.
Affiliates Overview
An overview of the affiliate program's current state is provided at Affiliates > Affiliates where three summarized sets of data are presented:
From operative affiliates
From operative and non-operative affiliates
All time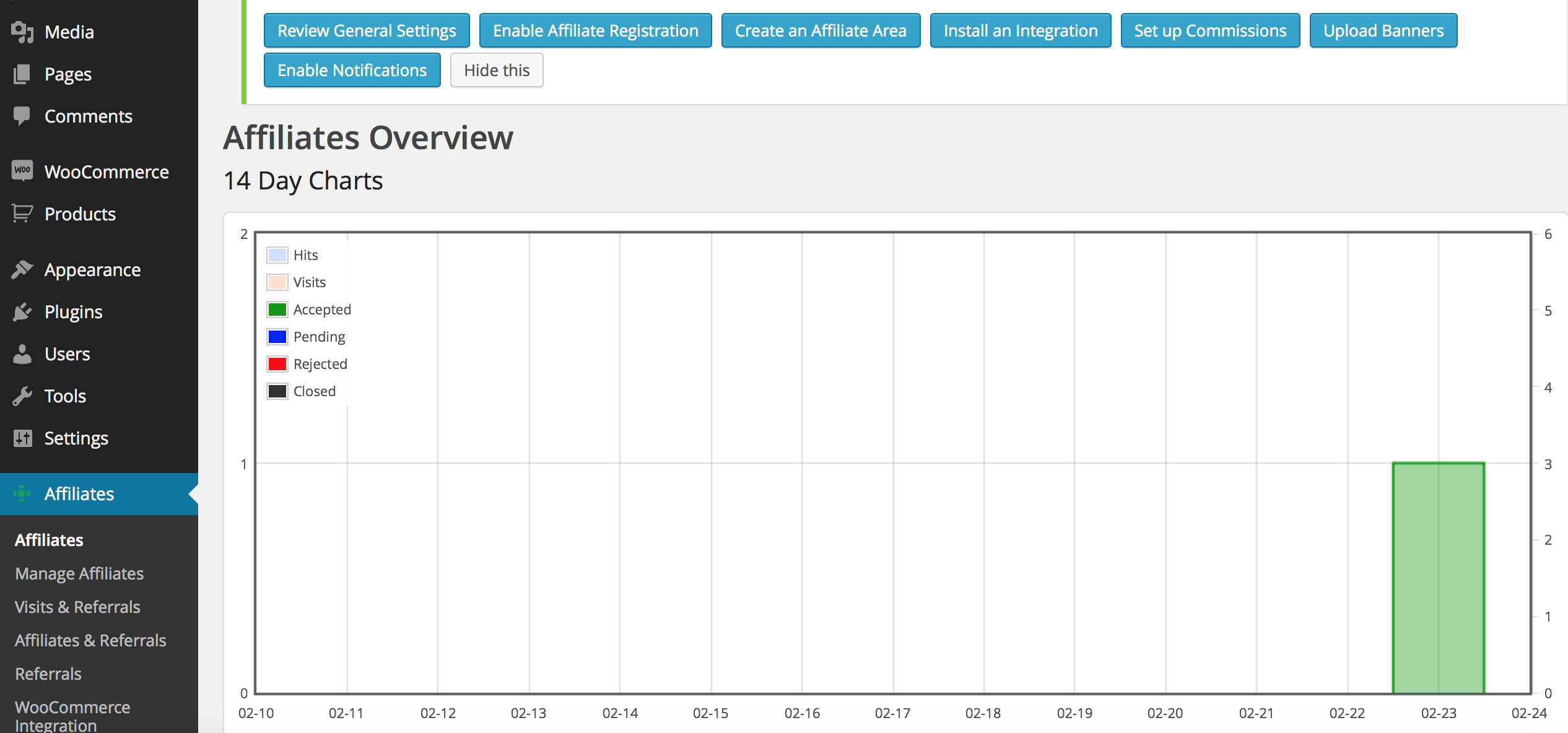 The first set provides the most current overview. Here only data for operative affiliates is shown, including the total number of hits on affiliate links, the total number of individual visits to affiliate links and the total number of referrals that have been generated.

The second set provides this information for operative and non-operative affiliates.

The third set includes information from affiliates that have been removed.

Visits and Referrals
Showing affiliate link statistics by date.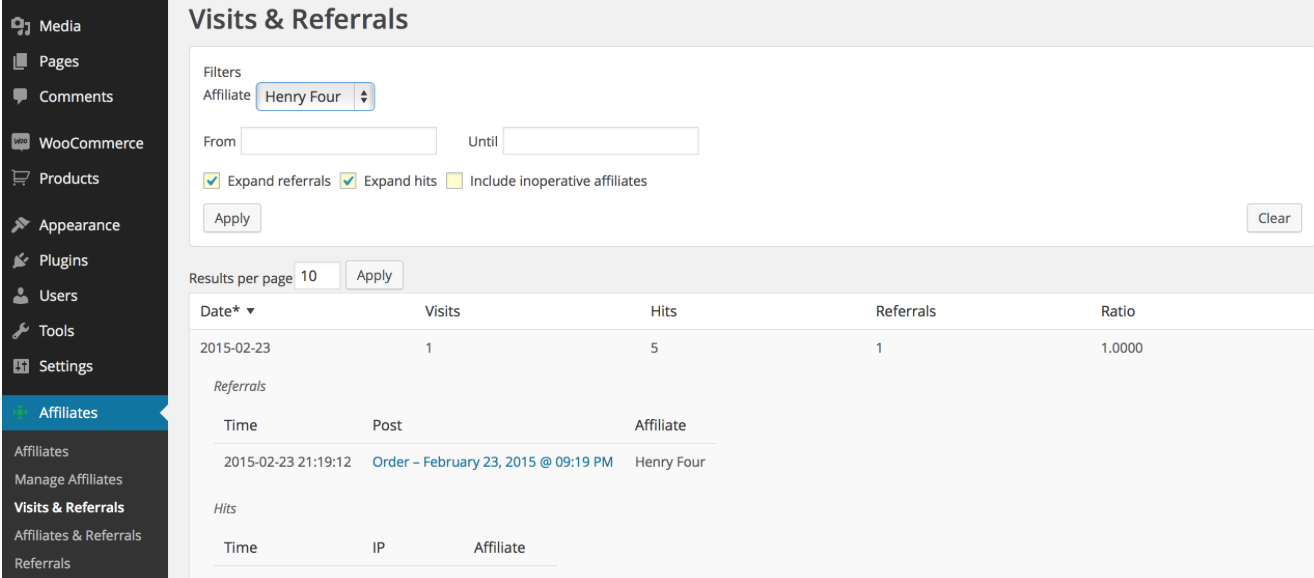 Affiliates and Referrals
Showing affiliate link statistics by affiliate.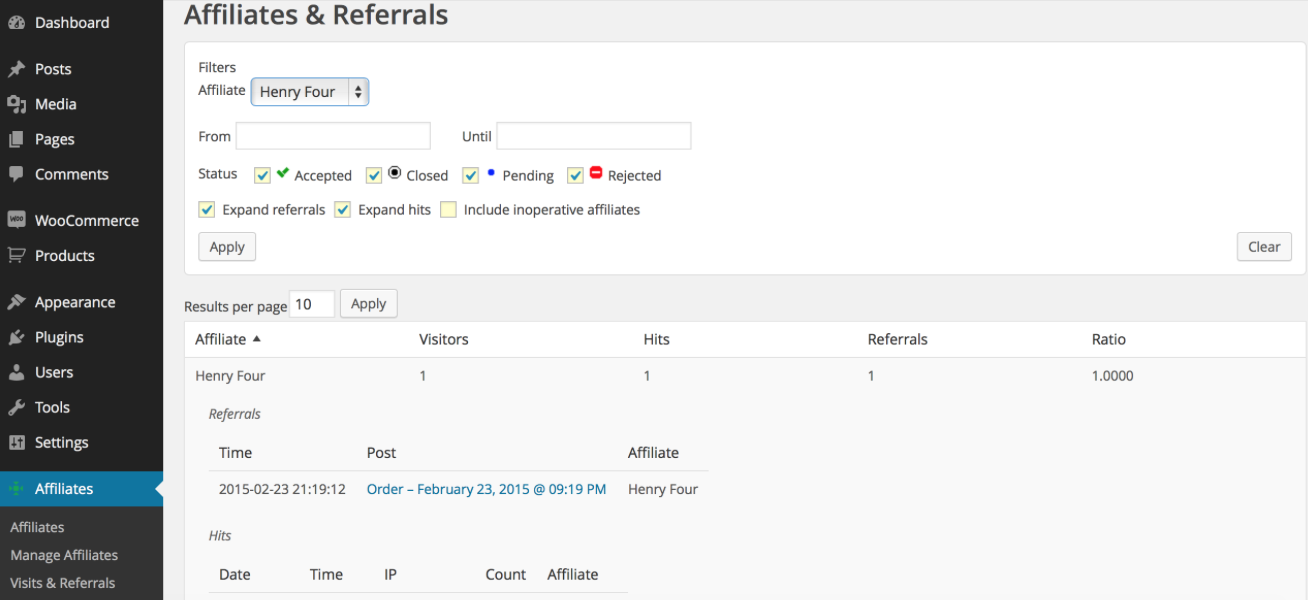 Traffic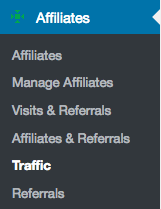 This page shows daily traffic statistics per day, affiliate, source and landing page. For each entry, the number of unique visits, clicks or hits and derived referrals are shown. Depending on the traffic, the Source URI or Landing URI can be unknown and will show as empty.
Filters can be used to reduce the set of results shown, including those that lead from Source URIs containing partial matches or leading to Landing URIs containing partial matches. Moreover, the referral status or a minimum number of referrals can be indicated, to reduce the set of entries shown to those that have produced referrals matching those conditions.
Each entry provides a combined view on traffic stats for the combination of Date, Affiliate, Source URI and Landing URI.
The Visits column shows unique daily visits that originate from the Source URI leading to the Landing URI.
The Hits column displays the number of hits or clicks that lead from the Source URI to the Landing URI.
The Referrals shown are those that can be directly related to the entry.
The Source URI column shows where the traffic originated from.
The Landing URI shows where the traffic led to.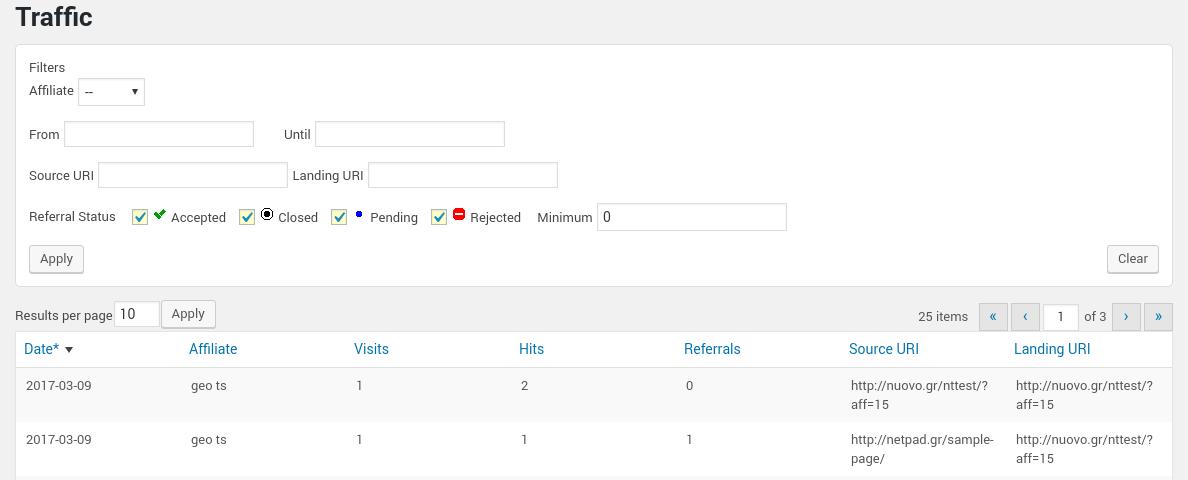 Referrals
Provides a referral-centered view and referral management functions.